Rectifiers
Tested & Certified
All M.C.Miller Rectifiers are rigorously tested to ensure quality and performance. Each rectifier comes with an Operations Manual, Circuit Diagrams, recommended spares list and a Test Certificate.
---
Switchmode Rectifiers have been used for many years and this demonstrates the sophistication & ease of use for the quality service they provide. They also offer many extra features that can be installed in order to fit the specific Cathodic Protection needs. The switchmode rectifier is a newer technology and is significantly more advanced than transformer rectifiers. Switch mode technology utilizes high frequency switching resulting in far greater feedback responsiveness, efficiency & service life. Switch Mode technology is used in operating theaters and medical equipment as the preferred power source. Good enough for when you can't decide, best choice when you can!
Switchmode Cathodic Protection rectifiers can typically be used with corrosion protection systems on pipelines, tank farms and other vulnerable metals, that are at risk of corrosion, where impressed DC currents are required.
Features
Automatic with 3 modes of control

Constant Current
Constant Voltage
Constant Potential

Integrated remote Monitoring (RMU)
Output DC Ripple of less than 200mV
High efficiency of up to 95%
Single Phase – efficient rectification across the output range
Lighter weight design
Better operating temperatures than Transformer Rectifiers
Less copper requirement
Lower Carbon Footprint
Digital metering with Backlight
Available in a variety of colors
---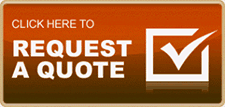 Brochures:
General Specification:
General Specification:
Specifications:
Automatic with 3 modes of control with easy to use LCD User Screen

Constant Current
Constant Voltage
Constant Potential

Integrated remote Monitoring (RMU) Option
75W – 3000W Continuous DC Output Options
Output DC Ripple of less than 200mV
High efficiency of up to 95%
Single Phase – efficient rectification across the output range (110 V – 240V Options)
Lighter weight design
Better operating temperatures than Transformer Rectifiers
Less copper requirement
Lower Carbon Footprint
Digital metering with Backlight
Available in a Range of Cabinet Colors
For more information or questions, please contact us at 772-794-9448 or email sales@mcmiller.com
Option
DC Voltage
Output Amp
Watt
Unit
Purchase

Rectifier, 12V, 12.5A, 150W

701210

12V
12.5A
150W

Call to order

Rectifier, 12V, 25A, 300W

701220

12V
25A
300W

Call to order

Rectifier, 12V, 125A, 1500W

701230

12V
125A
1500W

Call to order

Rectifier, 24V, 6.25A, 150W

701410

24V
6.25A
150W

Call to order

Rectifier, 24V, 12.5A, 300W

701420

24V
12.5A
300W

Call to order

Rectifier, 24V, 32A, 800W

701430

24V
32A
768W

Call to order

Rectifier, 24V, 63A, 1500W

701440

24V
63A
1512W

Call to order

Rectifier, 48V, 32A, 1500W

701830

48V
32A
1536W

Call to order

Rectifier, 60V, 50A, 3000W

701850

60V
50A
3000W

Call to order
---